Martin Barnes, Mason
Page 3

This outdoor cooking area and barbecue with tall chimney is on Samish Island,
in Bow, Washington. The design is Martin's.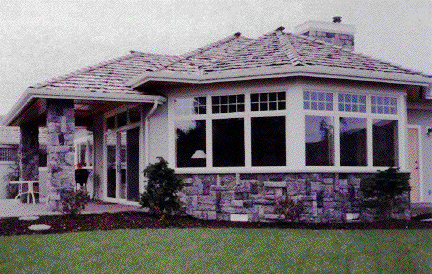 This design uses gray cobblestones for a country club in Burlington, Washington.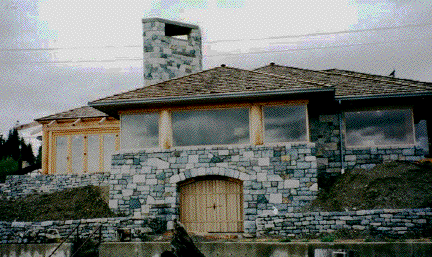 This is the boat house wall of the Stonecroft House in Anacortes, Washington.
It is a mixture of different-colored hand-split granite stones cut at 86 degrees.
The design is by Michael Shoffner.

---
Back to: Martin Barnes, Mason Homepage
Back to: Martin Barnes, page 2
---
To ask questions or request color prints of Martin Barnes' work send an email to: DBarnes@GIS.net.

This page written and designed by David Barnes Publishing, DBarnes@gis.net.
---
Buckley Rumford Fireplace Home Page
Copyright 1998 Jim Buckley
All rights reserved.